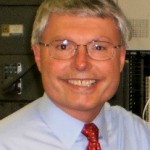 It's that time of the year when we reflect on all the students that are graduating from Pleasant Union.  My hope is that they will join the many students that have gone on to be successful in middle school, high school and college.  It is a great feeling to know that the Pleasant Union community, staff and parents together gave our students a good start.  Some of our staff children made big steps.  We hope that our students will continue to return to PUE to visit and to share all the successes that they have accomplished.  Just last weekend a former PUE student invited me to his high school graduating party.  What a great feeling to see him getting ready for college and to wish him well.
Many outstanding activities that took place at Pleasant Union this year.  Here are just a few that stand out:
PUE Chorus selection and performance in Pieces of Gold
Authors Nick Bruel and Mike Artell visited the school to share their love for writing and to encourage our students to read and write.
A Harlem Globetrotter entertained and taught our students at an Anti-Bullying assembly.
Two writers in residence, Barbara Cleary and Howard Croft, as well as a clay artist in residence, Cindy Biles shared their knowledge and skills with the 3rd, 4th and 5th graders.
Pleasant Union's Kiwanis K-Kids, sponsored by the Highwoods Kiwanis Club and composed of 4th & 5th graders, addressed three types of services projects; hands on helping, fundraising and philanthropy.  They served the school by promoting good character throughout the building, advocated for a bully-free climate at school, supported teachers and students, held fundraisers on behalf of the Eliminate Project and Backpack Buddies Program, and developed individual Good Deeds Projects as K-Kids Members.
Parents and staff participated in the 7th Magnificent Mile to help find a cure for Primary Lateral Sclerosis and Cranks for Cancer to raise money to find a cure for cancer on behalf of two of our parents that have cancer and PLS.
The holiday season was made brighter for numerous families due to our school community's generosity through the "Giving Tree Kindness Project".
Family Fun Nights at Barnes and Noble, Chick-Fil-A, Mom's and Dad's breakfasts, the Annual Talent Show, Valentine's Day Dance, Mad Scientist, Goodberries, PDQ's and rock climbing at Triangle Rock Club gave families and the PUE staff opportunities for fun, food and fellowship.
The first and hopefully annual Panther Golf Tournament was held to raise money for the school and to build connections with the business community.
Boosterthon was the leading school fundraiser.  It helped pay for visits from our authors, writers and artist in residence, instructional supply stipends for the classroom teachers, resources in the media center, staff appreciation luncheons, periodic "thank you" treats during the year, and field trip financial assistance for students in need.
Numerous before school and after school programs spotlighted Pleasant Union's extra-curricular menu. The Lego Club headed up a long list of activities such as KidzArt, Safety Patrol, Chorus, Bowtime, TGA Golf AND Tennis as popular extra-curricular activities.  The Math Olympiad Team remained nationally competitive, and our two Odyssey of the Mind teams participated in the regional Odyssey of the Mind competition in Chapel Hill.
Cathy Parrish was named Finalist for Wake County Teacher of the Year.  Mrs. Marilyn LeCuyer was recognized as the PUE Teacher Assistant of the Year.
I want to share a special thank you to Tess Freer, for doing a super job as PTA President.  Lots has happened this year, thanks to her efforts.  Thank you for a JOB WELL DONE!  Thanks also to our Purple Panther Press editor, Jennifer Dorsett for her continued great work putting the monthly newsletter together and for just recently creating a PUE PTA Facebook page.
Last but not least, thank you to all of the parents that have donated time to help make a difference with our children.  Your efforts have been greatly appreciated.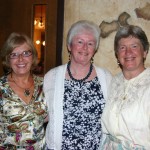 In closing, I want to say a special thank you to our teacher assistants that are retiring this year.  Mrs. Baker, Mrs. Rhyne and Mrs. Miller.  We appreciate all that you have done to help our teachers, the students and our school.  Your contributions have made a positive difference in all of our lives.  Best wishes to you in your retirement.  Come back and visit.
Best wishes to all of our students and families a restful and safe track out.  We look forward to seeing you in the new school year.  Tracks 1, 2 and 3 return on Monday, July 7th.  Kindergarten will have staggered during the first week of school.